Auto Glass Repair - Windshield Repair in Arlington, VA
Did you know your car's windshield is a safety device? On top of its primaryrole of shielding vehicle occupants from wind, water and debris, a windshield can assist lower crash injuries and could even save your life or that of a passenger. How? During a collision, the windshield prevents most outside objects from penetrating into the vehicle interior. In several cars, the windshield also perform a vital role in front passenger airbag deployment.
Windshield harm can undermine driver vision in addition to the safety features described above. If your windshield is cracked or damaged in any way, you should approach your insurance company or an auto glass expert to manage for repair or replacement.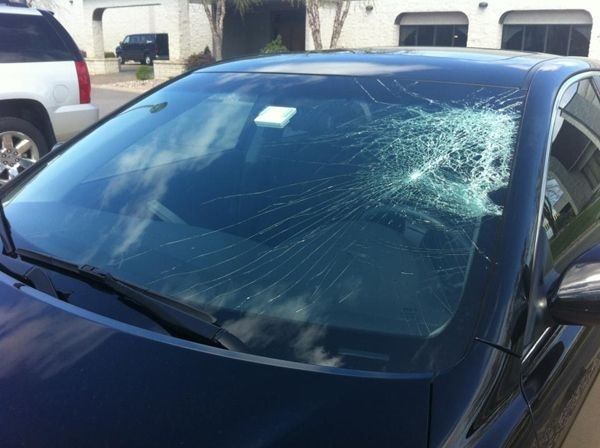 Glass Inspection and Cleaning in Arlington, VA
To maintain windshields and other glass fair, use non-ammonia cleaners and soft cotton or microfiber towels that will remove dirt and grime without streaks. Ammonia-based cleaners can destroy dash and upholstery materials, and window tint films as well.
Here are few guidelines on what to look for when operating an auto glass inspection:
Check the glass, interior and out, for chips and cracks. Minor "star" or "bullseye" rock chips, and small fractures, may be repairable.
Tiny micro-pits pile up on the windshield over time as airborne particlesknock the glass at great speeds. These pits minimize sight when lighted by oncoming headlights, or a rising/setting sun.
Examine the edges of the glass for damage to nearby bodywork. Any challenges that harm the seal of the glass to the body can weaken the structural strength and essential repair.
Make assure the rubber windshield wiper blades are lenient, flexible and clear water from the glass in just one swipe.
Brittle blades can fracture and allow a metal wiper arm to scratch the glass.
Glass Repair in Arlington, VA
Today, innovative processes and materials make it feasible for auto glass experts to renovate many kinds of windshield damage. Some auto insurance companies will cover glass repairs with no deductible because it costs much less than windshield replacement. However, other carriers prefer that cracked windshields be changed rather than repaired.
The magnitude and location of a chip or dent determine whether it is suitable for repair. Some States do not authorize glass repairs in sites that are directly in the driver's line of sight. Glass specialists also recommend replacing any windshield that has a denture extending from an edge. These types of cracks tend to spread out promptly and easily, making it likely that a repair will be useless.
The glass repair practice for chips and cracks includes injecting a polymer resin into the affected area, enabling it to dry, and then smoothing the surface to make the imperfection almost out of sight. The outcome relays on the attribute of the tools and resins, and the ability of the tech guy making the work. Professional auto glass technicians are furnished with more-sophisticated tools and advanced resins that assist ensure a satisfactory repair.
Prices for windshield fixings vary by location, auto glass service provider and destruction type. Typical costs range from $60 to $100 for a single chip, and discounts may given when repairing extra chips on the same windshield. Fracture fixing prices are similar, although fixing a lengthy crack may cost $125 or more.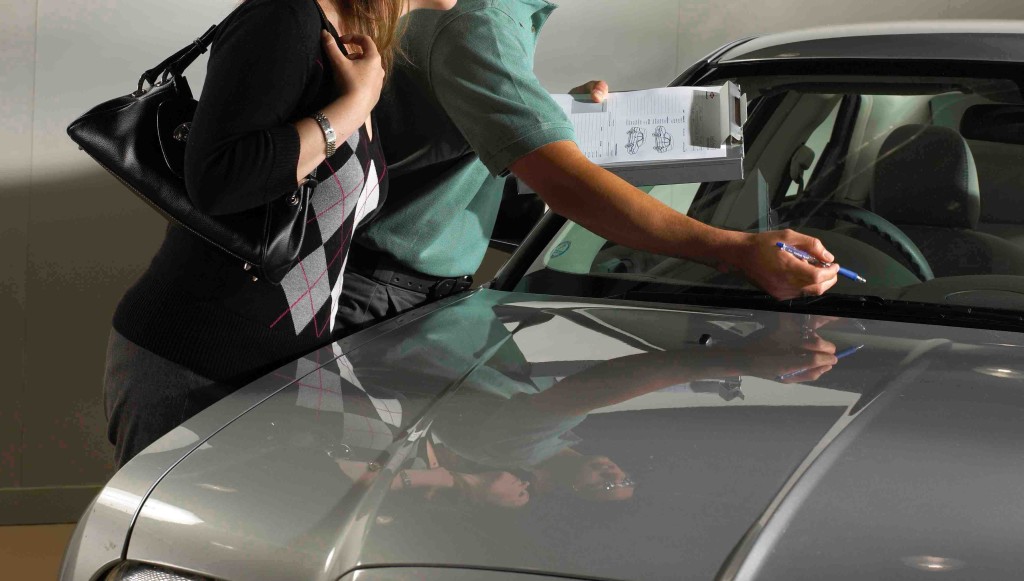 Glass Replacement in Arlington, VA
When changing a windshield, usage of the proper materials and techniques is critical to vehicle protection. For a job done good, motorists should choose an auto glass business that is a Registered Member Company with the Auto Glass Safety Council (AGSC) and employs AGSC Certified Technicians.
Insurance carriers frequently make use third-party companies to supervise windshield alternative claims. These companies will typically recommend qualified installers to vehicle owners. However, owners are not essential to accept the referrals.


I was referred by a friend who has had a great experience with these guys. My car had a mechanical issue where I was unable to shift into gears correctly. I dropped my car off, they got back to me in a timely manor and informed me what was wrong. They fixed the problem and took care of other issues I wouldn't have known about. My car drives excellent now.
I couldn't be happier.
I highly recommend Vals Collision. I can vouch for the quality of their work and the time/effort they put into my car after I was rear ended late October. I honestly don't know much about cars so I was lucky to find Eddie, who was honest and forward with me about expectations, cost, and etc. I really felt like I was taken care of and Eddie always kept me in the loop with periodic updates. I am so thankful for him and his team!
Cost And Other Considerations
For drivers without insurance coverage, windshield replacement prices may vary by site, car make and model, and kind of glass used. According one study of common repair costs in 16 U.S. cities, a replacement windshield for a Honda Accord cost $250 to $300, while one for a BMW X6 cost $350 to $450.
Feel uneasy about cut-rate installers with lowball costs. Some use low quality glass that may not meet all of the original equipment standards.
If your vehicle is with an advanced driver assistance system (ADAS) that uses a camera mounted behind the windshield, original equipment replacement glass may be needed and the ADAS system might be calibrated next after the new glass is settled. Some auto glass installers can perform this major procedure on some vehicles, but in many several cases the vehicle will need to be taken to a dealer for calibration.
When a windshield installation is finished, check out the work. Make sure the glass is flush with the body and examine for proper centering. If a molding is used it should lie flat and even all the way across the glass with no visible bumps or gaps. When driving, there should be no "whistling" or other indications of air leaks around the glass. If you spot any trouble, get in touch with the installer to have them refixed.
Schedule Windshield repair in Arlington, VA
available from 8:00am – 5:30pm
Email info@valcollisioncenter.com